Cognitive Aptitude
Cognify
Measures:
Critical thinking
Problem solving skills
Verbal knowledge
Ability to learn new information
Recommended for:
Any mid- to high-level jobs that require problem solving and attention to detail. Ideal for graduate recruitment.
About Cognify
Cognify assesses attributes critical to every role: problem solving, numerical reasoning and verbal knowledge. This innovative assessment allows you to reliably predict how candidates will perform on the job while providing a world-class candidate experience. Cognify is unique in that there are no questions – just mini games. We are able to gather deep insights through candidates' game performance. It takes approximately 30 minutes for candidates to complete each of the six mini-games.
Psychometric Assessment for the 21st Century
We merged game-design thinking, new technology, and proven cognitive assessment methods to build a new generation of cognitive ability assessments.
Enhance Your Intuition with Science
Cognify collects and processes thousands of pieces of data from each mini-game, revealing powerful insights that aren't possible through traditional cognitive assessments. Instead of your candidates telling you their strengths and weaknesses, they can show you.
You'll receive a comprehensive report that shows how each candidate will respond to situations they'll face on the job, giving you an accurate picture of who will succeed and contribute to your organisation.
The six mini-games provide a rich, immersive experience for candidates. Clean designs and a flawless user experience combine to create games appropriate for any age, role and industry.
Assess Candidate Ability
With Cognify, you create an engaging candidate experience while leveraging the power of predictive assessments. 
Discover how candidates solve problems without prior knowledge. Measuring fluid reasoning is key to predicting candidates' ability to learn quickly and succeed in a role.

Measure how candidates comprehend quantitative and numerical concepts. Numerical reasoning is important for roles which require working with numbers regularly. 

Measure knowledge of written language. For roles requiring reading and writing, you can measure how well candidates identify errors in written (English) text.
Independently Validated
Two major industry awards have confirmed Criteria's stringent research and development process Cognify. The assessment won the Serious Games Showcase & Challenge (Australasia) 2016 in the Government/Industry category, and went on to represent the Australasian area in the International Serious Games Showcase & Challenge.
Cognify was also awarded the Emerging Directions in Organisational Psychology, Workplace Excellence Award in October 2018. The assessment was evaluated on the basis of innovation in design and application, utilisation of psychological knowledge, organisational impact, sustainability, demonstration of thought leadership and using psychology to create new, different and novel organisational interventions.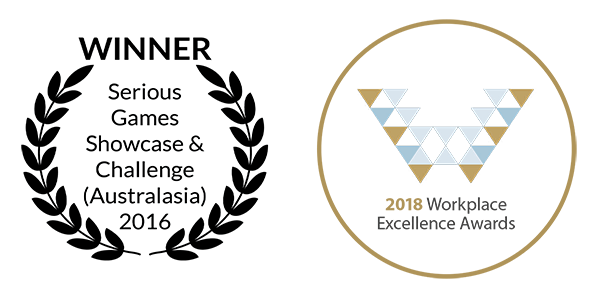 Robust Reporting
We process thousands of pieces of data into a simple but comprehensive report your people managers can understand and use effectively.
Candidates are scored on different levels: an overall score across all games and abilities, scores for each ability—problem solving, numerical reasoning and verbal knowledge—and a score for each game.
You'll be able to easily identify those with exceptional skills, efficiently narrowing your pool of candidates to those who will be more likely to succeed in your organisation.